Signed Vintage Muller Luzerne MCM Studio Ceramic Vase Switzerland midcentury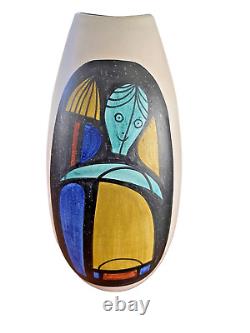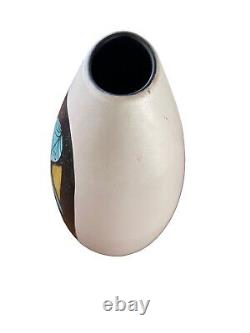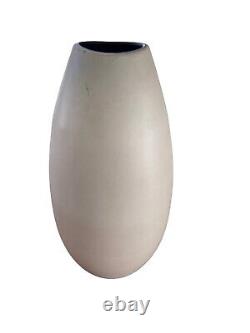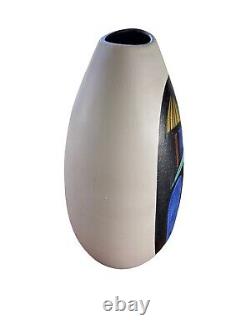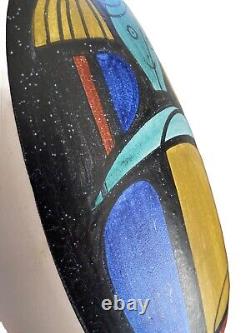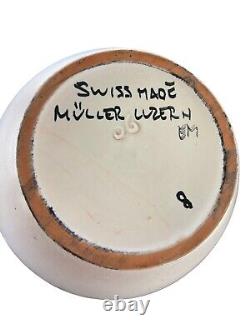 Need a creative wedding or birthday gift? This Picasso-styled artwork is sure to be appreciated by any mid-century or minimalist decor enthusiast. This slim, hand-painted Muller Luzerne art studio vase stands 8.5 tall and has a tapered body. It is free from any chips, scratches or cracks. Stamped with artist name and'Swiss Made EB' on bottom. Perfect as a table vase or centerpiece, a beautiful display piece when not in use.
So reminiscent of the era, very graphic and striking minimalist and modernist. Would make a fantastic addition to any collection of Swiss, European or fine art ceramics, and would complement any retro, vintage, 50s, 60s, mid century, modernist, minimalist or contemporary interior.