Roseville Wisteria 1933 Vintage Arts And Crafts Pottery Vase 634-7, Foil Label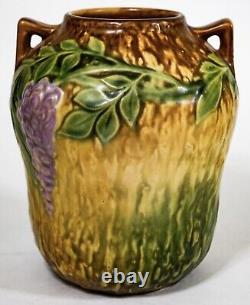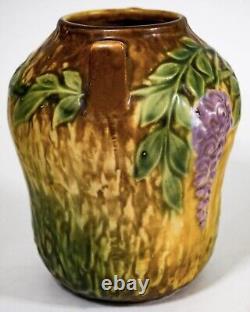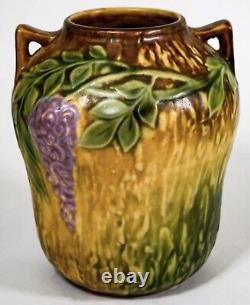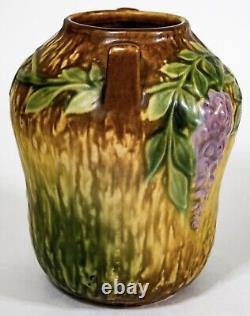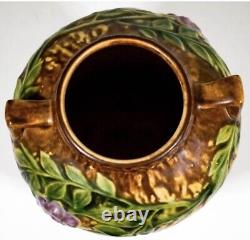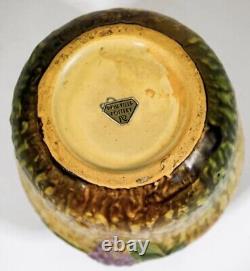 Roseville Wisteria tan doubled handled 634-7 arts and crafts pottery vase. Decorative form with nice colors.
Clean and excellent original condition. Bottom marked with Roseville Pottery foil label.
Vase is 7" tall and 6" wide. No evidence of damage or repair.