1952 Rookwood Pottery Arts & Crafts Chartreuse Green Lilies Ceramic Vase 6431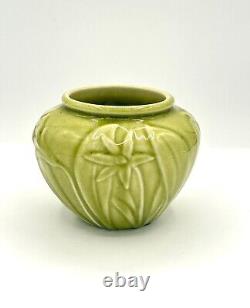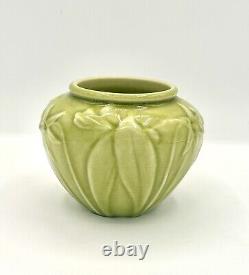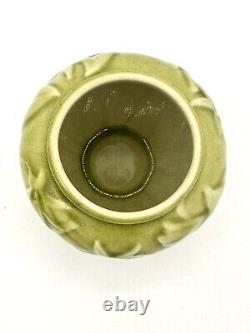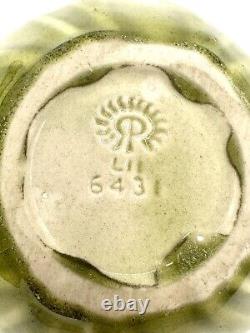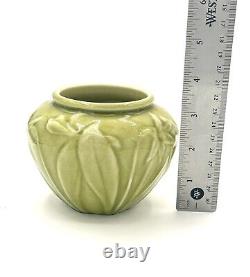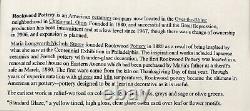 Absolutely stunning, classic Rookwood Pottery piece. Based out of Cincinnati, Ohio, this piece was made in 1952 and is of the Lillies collection in a light chartreuse green.
It is stamped on the bottom with the Rookwood mark, LII (roman numerals used to define the year made - 1952), and 6431 - the model number. There is possibly some light crazing in the shape of veins coming about an inch up from the base of the base. It is extremely difficult to see without the right lighting and angle.
You cannot feel it with the glaze. It is difficult to determine if this was intention or a product of the hand-made process. There are absolutely no cracks or chips. You'll see a great description of the history of Rookwood Pottery included in the pictures.
This paper will also be included with the piece. It measures 3.5 x 4.25. It weighs 13.5 ounces.
You will get only compliments on this gorgeous piece. Please let me know if you have any questions!